Album Review: POSI by Great Cynics
Great Cynics release their new album POSI on 24th March via Specialist Subject (UK), Guerilla Asso (Fr) & Lame-O Records (US). Delightful sugary punk rock is the order of the day for the band's fourth album, it retains the band's distinctive English punk sound but ramps up the pop and infectiousness.
The album was recorded in a warehouse in Philadelphia over one week. The lead up to their time spent in the studio was in stark contrast to the recording itself, as Vocalist and guitarist Giles Bidder explains "we rehearsed in our friend's basement in South Philly and went to shows every night, just generally had a nice time spending money on food and beers. The actual recording process really took it out of me – this is a really emotional record and it physically hurt singing some of the parts. I got ill as soon as we finished tracking, and that's the only thing I can put it down to. We gave ourselves to this record."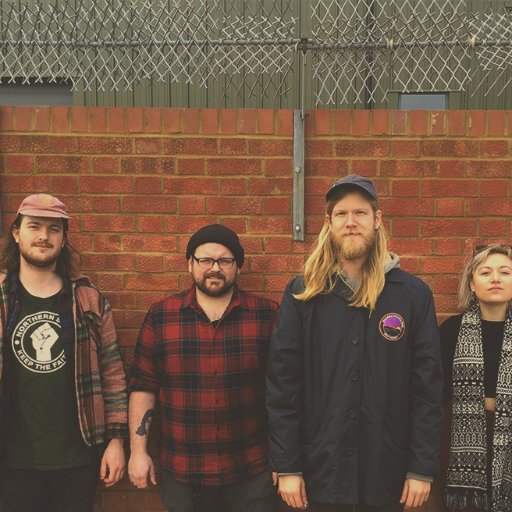 POSI picks up where 2015's I Feel Weird left off. Again it's the pop simplicity that suckers you in, the difference being that it all feels a little more positive and uplifting. Sure the introspection and issues with self-confidence still make up the guts of the content, but it comes out in more life affirming fashion – take strength from it and get lost in the hooks.
Opener 'Let Me Go Home' feels like an instant Great Cynics classic – welcomingly familiar. 'Only In Memories' is the first real standout moment of POSI. The guitar work is excellent, jangly moments play against angular punk riffs to create an immediate punchy track. 'Blue Roll and Duct Tape' tops it though. Easily Great Cynics best song to date, it takes everything they're good at and ramps it up a notch. The harmonies are succulent, the hooks infectious and the content relatable. You'll be singing 'I just need the world to be a little bit bigger' before the end of the first listen.
From there on in POSI goes from strength to strength. 'Happiness, London' verges on being the perfect indie punk pop song (without going into pop punk territory) while 'Shabba Shabba' revels in its simplicity and easy pop sensibilities. There's the raucous punk rock and frustration with modern day media in 'Don't Buy The Sun' (a sentiment we can get on board with) and the band's trademark take on life in the ballsy 'Too Much'.
All that comes together to make for Great Cynics' best album to date and we haven't even touched on recent single and standout track 'Butterfly Net' – urgent and rousing it's the perfect example of the quality of POSI.
AD Rating 7.75/10